Anna Deavere Smith's play "Notes from the Field" is an ambitious work, both in its scope of characters — all played by Smith — and the topic it explores: criminal justice and education.
Using the stories of real-life educators, parents, students and administrators, Smith — a dramatist and renowned TV and film actor — sheds light on the school-to-prison pipeline, the idea that disadvantaged youth are disproportionately pushed out of the classroom and into the criminal justice system.
Smith sums it up at the beginning of the play, which she will perform at the Lied Center for Performing Arts on Wednesday night: "It's impossible to talk about the criminal justice system … without talking about education."
It's a nexus Kristen Blankley, a law professor at the University of Nebraska-Lincoln, has studied extensively. As a mediator with Project Restore, a local initiative that offers rehabilitative alternatives to youth referrals, Blankley has worked to combat the school-to-prison pipeline through the lens of restorative justice.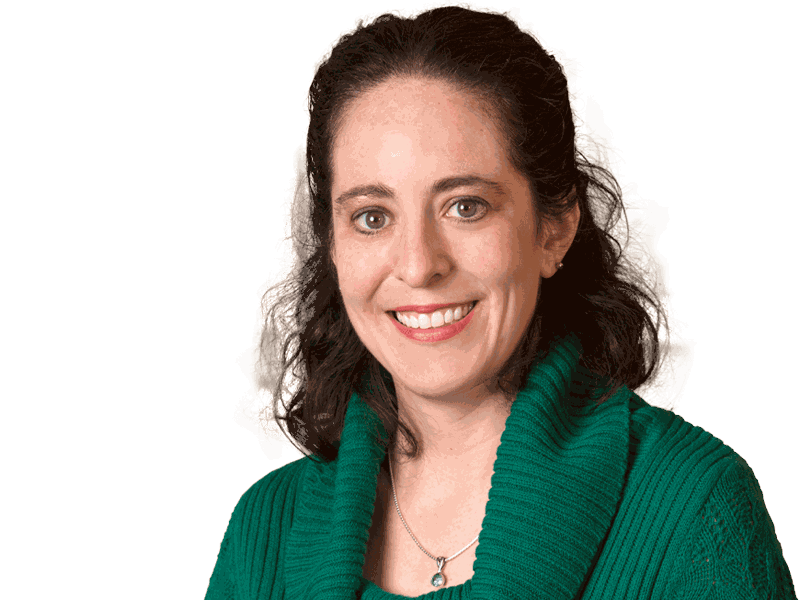 The idea is to reframe the dichotomy of victim and offender, to offer rehabilitative — rather than punitive — solutions, through dialogue, reconciliation and real-life remedies.
In offering those alternatives, Blankley and others hope to cut down on youth recidivism —  and ultimately divert another young person from ending up in the school-to-prison pipeline.
"We're trying, especially with these young people, to show the consequences, and by showing those consequences break that potential trajectory," Blankley said.
Programs such as Project Restore, which works with Lincoln Public Schools students, have shown success in that regard, too, Blankley said. A recent three-year review of youth restorative programs across Nebraska showed that recidivism rates dropped from 18% to about 12%, a figure replicated in Lancaster County as well.
LPS sparked debate when it expanded its school resource officer program in 2018, adding six officers to the district's 12 middle schools. Critics say that the program contributes to the school-to-prison pipeline that disproportionately affects students of color.

Lincoln school resource officers issued fewer citations in year marked by pandemic, but disparities remain
Blankley said SRO programs can act as a "gateway" to youth referrals and that programs suh as Project Restore aim to remediate cases before they enter the criminal justice system. But it's also important, Blankley said, to ensure these restorative practices do not contribute to disparities themselves. 
"We don't want to elevate cases that would have been given away with a warning," she said.
Blankley has taken part in a handful of the mediations, which create a dialogue between the person who committed the harm and those affected.
By having those discussions, one can get a 360-degree look at how a particular incident —  a fight, a theft — can have a ripple effect on multiple lives, Blankley said. And unlike the current criminal justice system, which is largely punitive, restorative justice aims to rehabilitate.
"We want to pair up the remedy with the actual harm," she said.
"Notes from the Field," published in 2015 and later adapted by HBO, dramatizes the real-life accounts of nearly 20 people and draws from interviews Smith conducted with more than 250 people, including inmates, educators, police officers and activists.
It's a work that is great for awareness on a topic that might otherwise be overlooked, Blankley said.
"I think that many people are unfamiliar with this concept that early interactions with the criminal justice system have the possibility of lifelong consequences," she said. "That's what I think is particularly eye-opening about this work."
Before Wednesday's showing, Smith will take part in a conversation about race and art with Lincoln City Councilwoman Sändra Washington as part of UNL's E.N. Thompson Forum on World Issues series at 4 p.m.
For ticket information on both the forum and Wednesday's 7:30 p.m. performance, go to liedcenter.org.

Watch Now: Superintendent finalist Wilson wants students to receive same quality education he received at LPS
Ada Robinson's name will adorn Lincoln's newest elementary school in northeast Lincoln when it opens next fall. But how did LPS decide on Robi…
Before she died from cancer, Katrina "K.T." Bescheinen's dream was to build a sensory room for her students at Weeping Water Elementary School…
The sky's the limit for Amanda Gutierrez. The Lincoln Pius X sophomore's unique vision of a future moon landing earned her a trip to a NASA launch. 
Equity is a guiding philosophy for schools administrators across the country. At Lincoln Public Schools, students are leading the charge.
Lincoln South? Southern Cross? Officials decided to go in a different direction when naming Lincoln's newest high school in southeast Lincoln,…